The sixth sub-forum of the Global MOOC Online Education Conference 2021, held on December 8, explored the theme of "Designing and Delivering the Most Career-relevant Online Programs."
The sub-forum was co-chaired by Keypath Education, the Global MOOC and Online Education Alliance and the UNESCO Institute for Information Technologies in Education (IITE). Representatives of universities and online education institutions attending the sub-forum discussed how higher education institutions should use online education to provide students with better employment guidance and career development training to meet the new challenges of job hunting in the post-COVID era and promote the quality development of higher education. The replay of sub-forum 6 can be viewed in English and in Chinese on XuetangX.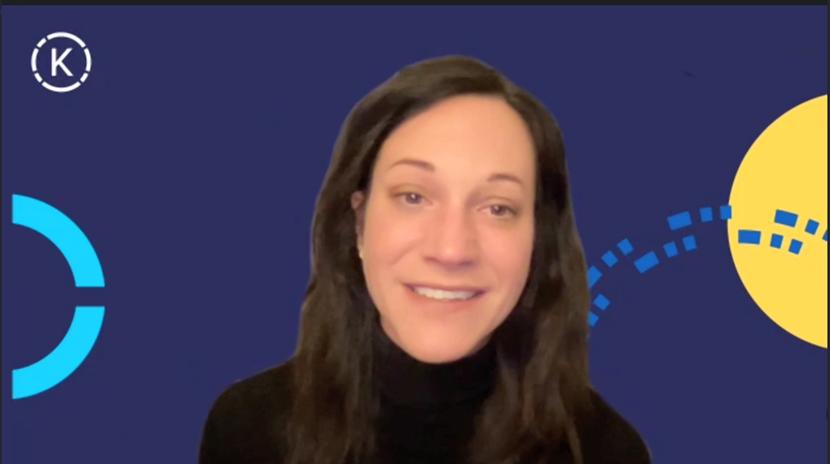 Howell Williams, Chief Development Officer of Keypath Education (Australia & Asia-Pacific), gave opening remarks. She pointed out that online courses were playing an increasingly important role in the professional development of students. Keypath Education has developed quality online courses with many universities and will continue to deepen cooperation in the future to provide students with diversified online projects related to career development, she said.

During the panel discussion, Nick Wailes, Director of the Australian Graduate School of Management (AGSM) and Deputy Dean of the University of New South Wales (UNSW) Business School (Sydney, Australia), said that the development of MOOC and online education had allowed students from all over the world to enjoy quality educational resources. He also shared that the cooperation between UNSW and Keypath Education has generated a number of quality career counseling-related courses, providing employment guidance for students, improving the competitiveness of the workforce and providing career development guidance and training for them.
Wei Kwok Kee, Provost of the Singapore Institute of Management, opined that the impact of the COVID-19 pandemic made online technology play an increasingly important role in job hunting. He said his institute would continue to cooperate with universities in the future to develop online projects, establish a perfect online education system, and promote the development of lifelong education.
Linda Plank, Dean of the Louise Herrington School of Nursing of Baylor University (Texas, USA), pointed out that online education could help university students for efficient career planning. Looking forward, she said that the Louise Herrington School of Nursing would continue to expand online courses to provide employment guidance for more students.
Williams expressed her heartfelt thanks to the guests for sharing their valuable insights. She said that MOOCs and online learning would have a profound impact on future vocational training, and called on universities to develop online technology and expand their online courses so that more students could enjoy quality educational resources.
The replay of sub-forum 6 can be viewed in English and in Chinese on XuetangX.