A consensus was released by China's Tsinghua University on Saturday to promote closer cooperation with global universities.
During the Global Forum of University Presidents (GFUP 2021) on Saturday, the eve of the 110th anniversary of Tsinghua University, Qiu Yong, president of the university, said in his speech that more open, integrative and resilient universities would promote inclusive environments to address the challenges of the new era, breakthrough physical boundaries, disciplinary barriers and technological limitations.
"In the last sixteen months, higher education has been tested by a once-in-a-century pandemic. But COVID-19 has only added to a long list of severely disruptive global challenges, like climate change, social inequality and the threat to international collaboration and exchange," Qiu said.
"Through this test, we now understand the effort needed to overcome threats of this magnitude, and we have proven that even closer collaboration will be needed to overcome future challenges."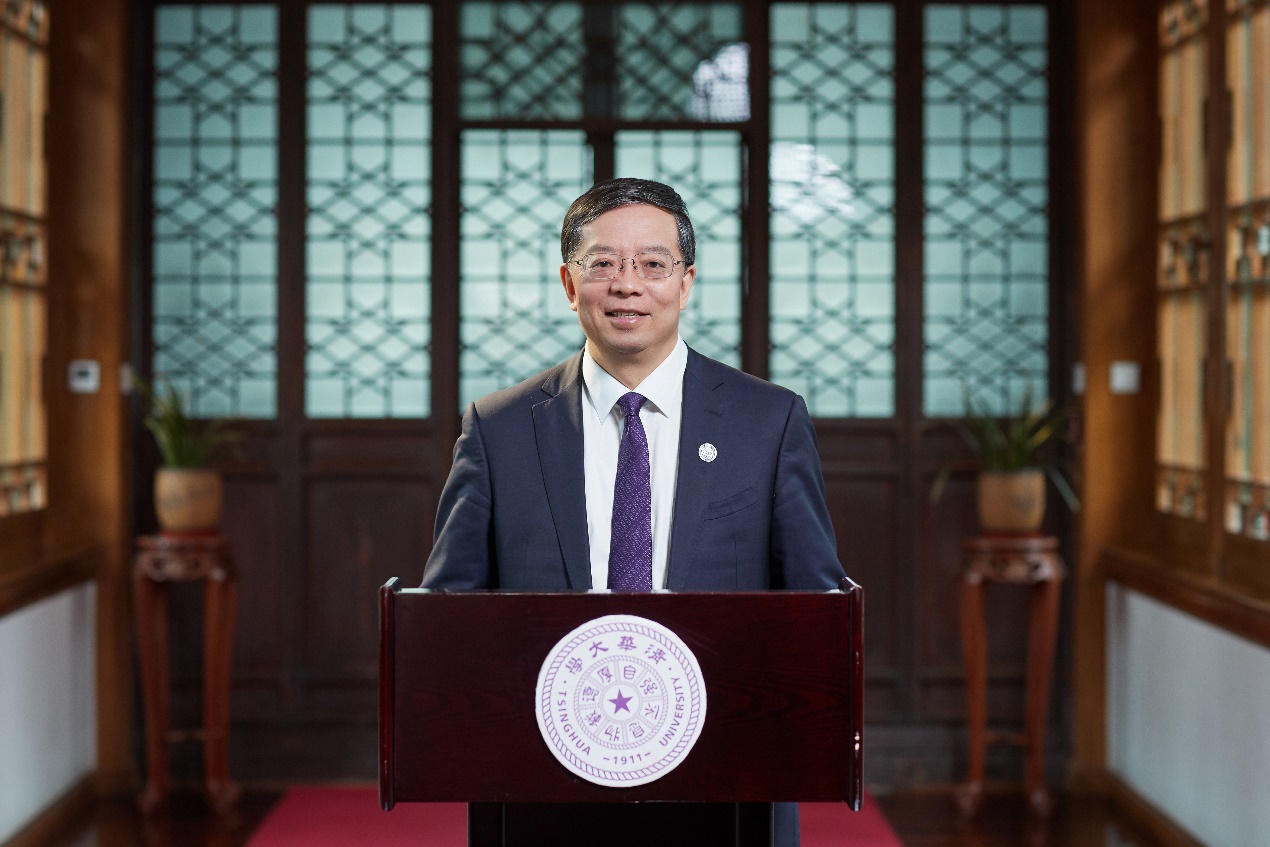 He called on universities to remain steadfast in cultivating their values and identity as well as remain connected with each other and focused on the future by embracing innovation.
United Nations Secretary-General Antonio Guterres sent a congratulatory letter to the GFUP 2021, which was delivered in person by the United Nations Resident Coordinator in China, saying that universities have a central role to play in addressing longstanding global challenges, by nurturing new generations of young leaders and global citizens, promoting digital cooperation and helping to ensure access to quality education.
Francesco Ubertini, the rector of the University of Bologna, put forward the view that more open universities are a global need. Ubertini vividly compared the opening process of the university to the transformation of an ivory tower into a large square. He said that by throwing aside the boundaries of knowledge, an open university can drive the participation of society and jointly create a sustainable future.
Stephen Kiama Gitahi, vice chancellor of the University of Nairobi, said that building resilience in universities required global partnership, and collective global responsibilities while various universities brought in their unique strengths and engaged together in developing sustainable solutions to addressing global challenges.
Peter Salovey, president of Yale University, shared his experience in building a "more integrated" university at Yale University. He emphasized that the major challenges facing the 21st century cannot be tackled independently by any discipline or even a university. Multidisciplinary collaboration is essential to solving complex problems. He emphasized, "University is a sacred place to create knowledge and cultivate leaders. Brainstorming enables us to face global challenges and is an inexhaustible driving force that drives universities to improve today's and future lives."
The forum was held both online and offline in Beijing, attracting more than 800 representatives from over 330 universities globally and 77 international organizations and academic institutions.
Tsinghua University has cooperated with 293 universities from more than 50 countries and has signed almost 20 strategic sci-tech cooperation agreements.
GFUP Tsinghua Consensus
We, university presidents and participants in the Global Forum of University Presidents (GFUP 2021), held at Tsinghua University from 19-24 April, 2021, have conducted extensive discussions concerning the future development of higher education and the evolving mission of universities during periods of rapid change.

In addressing these themes, we find that the world is facing new challenges, which include: public health crises, equitability and access, sustainability and climate change; and new uncertainties from the innovation of educational models through technological advancements. To meet these challenges, we recognize that universities must undertake greater social responsibility by becoming:

More open to advance human knowledge, higher learning, and values that are compassionate, inclusive and equitable;

More integrative to serve local and global communities by breaking through physical boundaries, disciplinary barriers, and technological limitations;

More resilient through innovative research for solutions to unprecedented global challenges, and to thrive in globally chaotic environments.

We hereby pledge our shared commitment to accelerate the development of higher education by fostering greater openness, integration and resilience in our institutions.

GFUP Tsinghua Consensus was originally published at https://www.tsinghua.edu.cn/en/info/1245/10229.htm
(This article was first appeared on http://www.xinhuanet.com/english/2021-04/25/c_139904919.htm)
You may also be interested in the following articles: