China has declared itself the world's leader in massive open online courses (MOOCs), in terms of the number of both courses and participants. The announcement directed attention to a type of learning that was deemed "dead" in 2017 by a vice-president of Udacity, a US educational technology giant.
As of October, China had more than 30 MOOC platforms hosting 34,000 courses, education minister CHEN Baosheng said at a conference held at Tsinghua University in December. Of all Chinese MOOC users, about a quarter were university students who received credit for their work.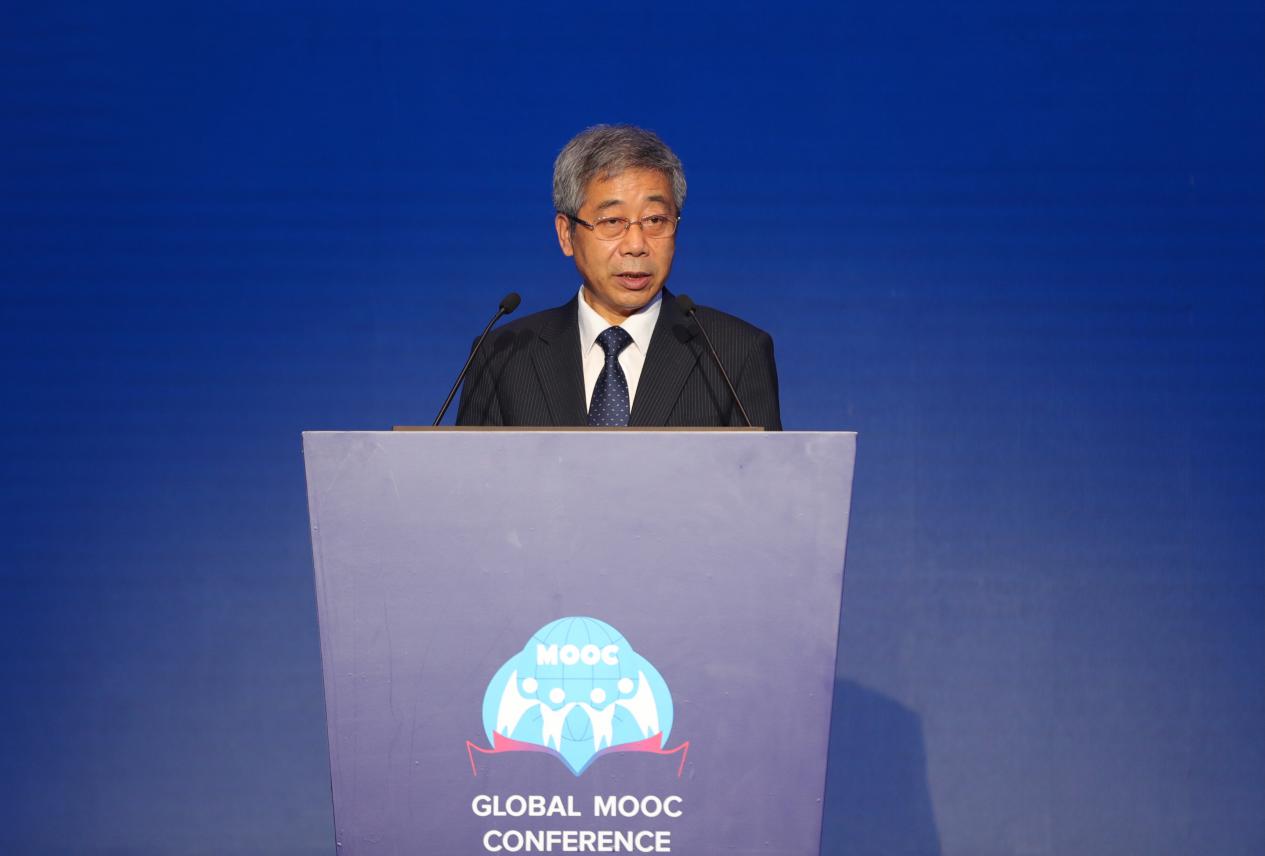 "We have gradually established a unique development model" of online teaching, Mr Chen said. "In the post-pandemic era, Chinese education has entered a new stage of high-quality development, integrating the advantages of MOOCs and online education."
China is taking the lead in this revival. Tsinghua, working with the United Nations Educational, Scientific and Cultural Organisation (UNESCO), issued a 17-point "Beijing declaration on MOOC development" and formed a 20-member Global MOOC Alliance with overseas institutions such as Cornell University, the University of Toronto and the University of Auckland.
The revival of the MOOC in Asia seems to be spurred by the need to support institutions without the ability to develop their own online classes.
Miao Fengchun, chief of UNESCO's unit for technology and artificial intelligence in education, said at the Tsinghua conference that 2020 may mark the "The Birth Year of Real MOOCS" because of the much higher level of usage.
A UNESCO report, based on surveys in 150 nations from June to October, showed that 90 per cent of governments facilitated or subsidised online learning, mostly through mobile phone access.
"The courses provided by governmental agencies to support online learning, by nature, are massive open online courses," Mr Miao told Times Higher Education. "Compared to some small-scale online courses, often with copyright protection previously provided by commercial providers, these government-led courses have returned to the real essence of MOOCs."
Mr Miao outlined several new trends: governments are "becoming a major player" in MOOCs; the languages used are being "significantly diversified" away from English dominance; and MOOCs have moved beyond just higher education.
Mainland China has an internet penetration rate of 65 per cent, according to a 2020 report by the China Internet Network Information Center. That puts it ahead of developing nations like India – where it is about 50 per cent – but behind high-tech societies such as Japan, South Korea, Taiwan, Hong Kong and Singapore, where it is 85 to 95 per cent.
While top institutions like Tsinghua were able to shift huge numbers of courses online earlier this year, that may not be true of all of China's more than 1,200 universities, particularly those in outlying provinces.
QIU Yong, Tsinghua's president, said that the pandemic "empowered MOOCs and online education to have a large-scale, well-organised and all-round system application worldwide for the first time, which truly becomes a new form of education".
MOOCs, introduced by US platforms EdX and Coursera in 2012, made their way to Asia in 2013, when the Hong Kong University of Science and Technology launched the continent's first MOOC and Tsinghua created a platform called XuetangX. ("Xuetang" means "school" in Chinese.)
While XuetangX, plus similar Chinese platforms like iCourse, attracted a large number of users, their content was mostly not for credit and consumed domestically – at least until recently.
That changed in 2020, when both platforms started offering for-credit options in the face of Chinese university campus closures in January.
In April, XuetangX and iCourse launched international versions with offerings in English or in Chinese with English subtitles. Other languages are expected to follow.
Hamish Coates, a professor at Tsinghua's Institute of Education, explained to THE that the new offerings coming out of Asia were a slightly different animal to what elite American universities were producing eight years ago.
"The term 'MOOC' as used in China more commonly refers to entire open online curriculum resources, with open access to reading and video materials, with low-stakes assessments and often linked with lifelong and continuous PD [personal development] – sometimes even deployed as full 'clone courses' by third-party universities," he said.
This is different from "the USA model launched around 2012, where 'MOOC' referred more to a small number of freemium [free premium] resources used as 'business cards' by major university brands".
Professor Coates concluded that "the whole scene has become much more differentiated".
A similar trend is happening in India, which has an even greater digital divide than China. The government quickly set up centralised, state-run online resources, which saw a tripling of traffic as early as March.
One issue that has not been fully addressed is how China, home to the world's most extensive online censorship, will affect global education as it grows its digital footprint.
While the concept of "openness" was discussed at the Tsinghua conference, it was in reference to being freed from the restraints of physical classroom teaching. Academic freedom was not discussed.
The homepages of XuetangX and iCourse list sections with relatively apolitical fields: medicine, engineering, science, economics and art. The humanities and social sciences are largely absent, as are courses on politics, media or history, except for introductory classes on topics like Buddhism or ancient Chinese poetry.
This article originally appeared on https://www.timeshighereducation.com/unijobs/article/will-moocs-rise-again-asia/