Tsinghua University launched the Global Hybrid Classroom initiative in 2021. Assisted by the Global MOOC and Online Education Alliance, Tsinghua University launched 49 Global Hybrid Classroom courses in 2021, enabling students at home and abroad to attend the same class, including 470 students online.
In the spring semester of 2022, Tsinghua University continues to offer 49 Global Hybrid Classroom courses to students from overseas universities. So far, more than 210 overseas learners have signed up. They come from Saint Petersburg University, Nanyang Technological University, Politecnico di Milan, University of Chile, Tel Aviv University, and Association of Pacific Rim Universities (APRU) members including Tohoku University, University of New South Wales, Waseda University, Hong Kong University of Science and Technology, Chinese University of Hong Kong, Hong Kong University, and so on. At the same time, Nanyang Technological University, Chulalongkorn University, University of Chile, and APRU members will continue to open courses for Tsinghua students this semester.
"Government and Politics in China" taught by He Jianyu, Associate Professor of the School of Marxism, Tsinghua University, has more than ten overseas university students this semester. "The course was originally designed as a general course taught in Chinese for Tsinghua students. I didn't expect students from Russia, Singapore, Australia and other countries and regions would choose my course online. Students at home and abroad attend my class at the same time, which in a way showcases the charm of the Chinese systems and stories," says He. He also expects Tsinghua students to understand the thoughts of overseas students through Global Hybrid Classroom, and hopes that overseas students can also understand unique "China's stories."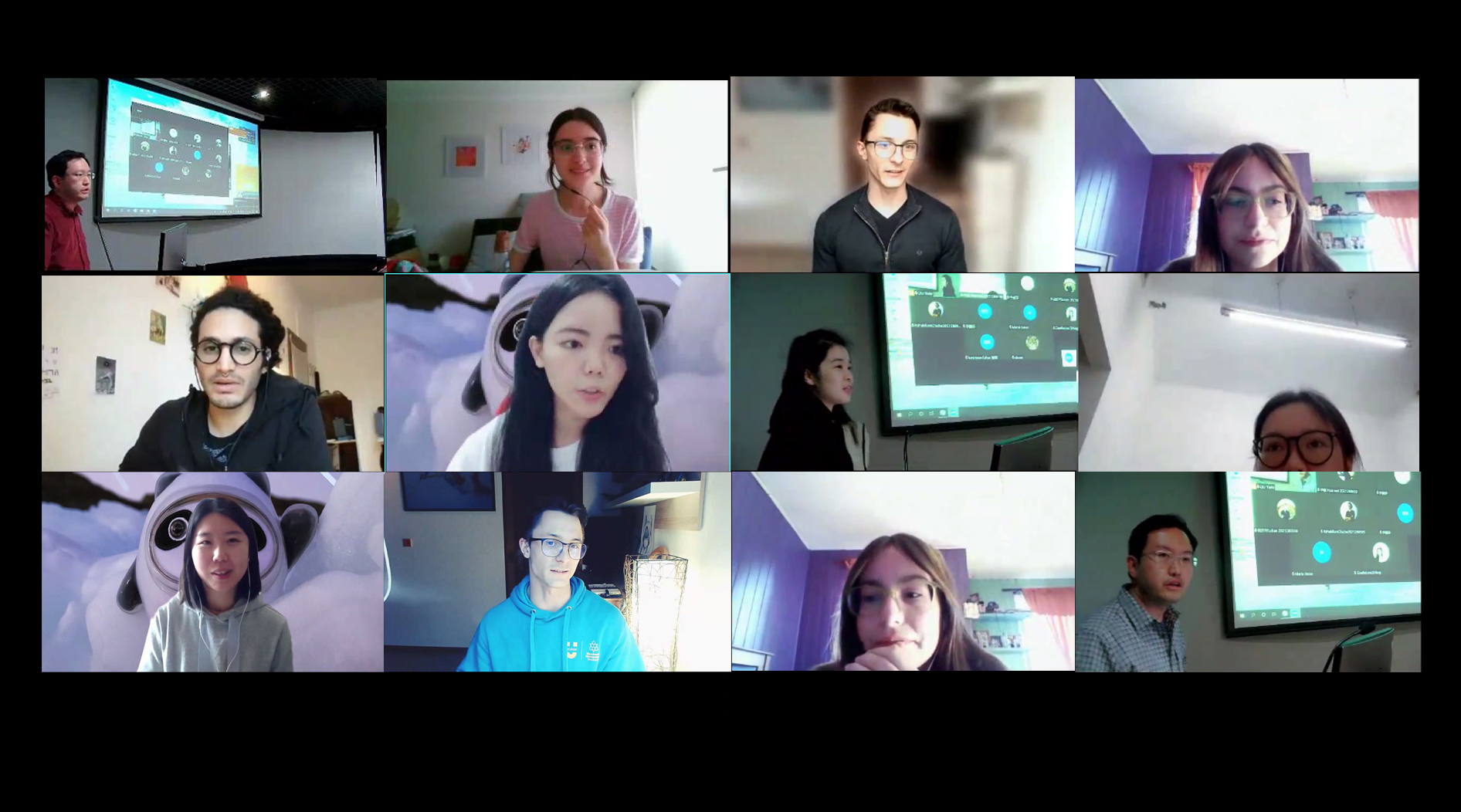 Special Topics on Chinese Modern Architecture and Urban History has been a Global Hybrid Classroom course for the second time. Lecturer Liu Yishi, Associate Professor of the School of Architecture, Tsinghua University, says international master's students of the School of Architecture and students from Saint Petersburg University and the University of Chile are in his course. Revolving around newly emerged architectural types and ideas, the course requests students to engage in comparative research on the development of modern cities and buildings in China based on their own life experience and cultural background, so as to gain a deeper understanding of globalization. In addition, the course also encourages online and offline exchanges and discussions outside of lectures.
Joint Research Centre for Logic, School of Humanities, Tsinghua University has been offering Global Hybrid Classroom courses since last year, and launched the Global Hybrid Classroom (GHC) Certificate program in Logic at the beginning of this year. Project Director and Professor of the Department of Philosophy Liu Fenrong says, "Students from all over the world make the classroom international. I am very happy that the shared interest in exploring the laws of logical reasoning brings students from different nationalities and knowledge backgrounds into the same class for discussions, cooperation and assignments together."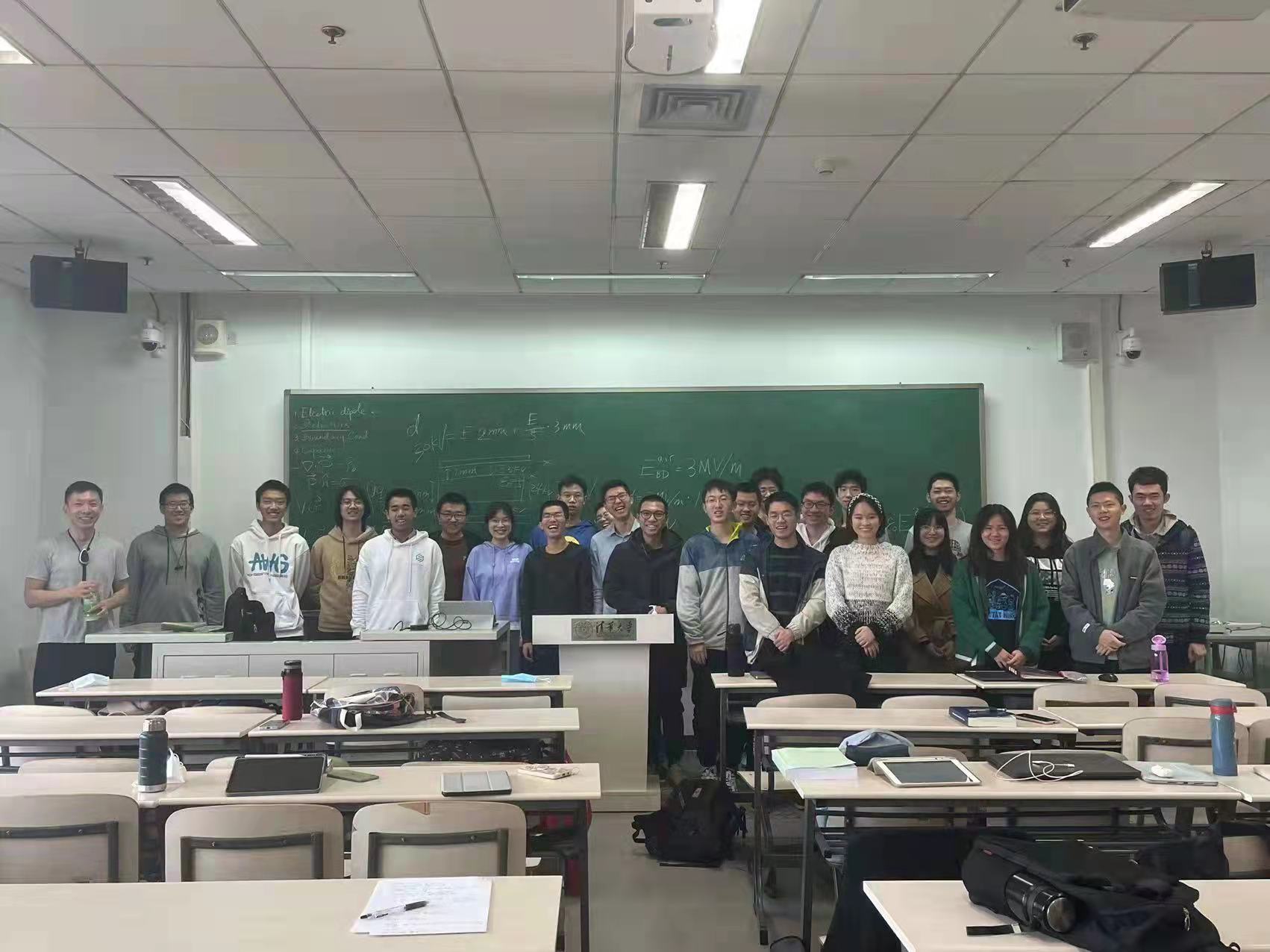 Lecturer of Electromagnetic Fields and Waves Ma Cheng, Associate Professor of the Department of Electronic Engineering of Tsinghua University, says, "Global Hybrid Classroom serves as a platform to showcase the teaching quality of Tsinghua University and the excellence of Tsinghua teachers and students. It facilitates the exchange and interaction between Tsinghua students and students from other universities, improves the teaching capabilities and international teaching concepts of teachers, and expands Tsinghua's international influence."
The development of the Global Hybrid Classroom has made it possible for students at home and abroad to get closer in the same class, advanced the building of a glocal classroom to train students with a global vision and promote global understanding. In the future, Tsinghua University will continue expanding Global Hybrid Classroom and attract more universities, use hybrid teaching to explore innovative teaching models, advance the development and sharing of global quality higher education resources, and promote the digitalization of higher education.
Source: Undergraduate Academic Affairs Office, Tsinghua University
This article in Chinese originally appeared at https://www.tsinghua.edu.cn/info/1176/92366.htm
Tsinghua University is one of the founding members of the Global MOOC Alliance, you might also be interested in…