If you are interested in sustainable development or enjoy meeting peers from around the world and solving challenges in an online classroom setting, these courses are just RIGHT for you!
The 2022 Shanghai Jiao Tong University (SJTU) United Nations Sustainable Development Goals (SDG) July Camp will be held between June 20 and July 15. The Camp has a variety of 10 courses to choose from, with each course focusing on one or more SDG(s).
By participating in a course, you will learn more about pressing problems in the world and formulate possible solutions to them. Through student-oriented learning, you can apply your interests and deepen your knowledge through group discussions and dialogue. The courses are not only interdisciplinary, but encompass a multicultural perspective.
The program will strengthen your adaptive capabilities and resilience. Throughout the course, you can develop your international cooperation skills and global competence.
Course Components
Most courses include components like lectures, group discussions, tutorials and will be taught online or in a blended format. Through group collaboration and synchronous interaction, you will work with peers from around the world in one online classroom. Upon completion of the program, you will receive an official transcript and an e-certificate issued by Shanghai Jiao Tong University.
Who can apply?
Check with your study abroad advisor if your university has an existing partnership with SJTU, or if your institution is a member of Universitas 21 (U21) or Association of Pacific Rim Universities (APRU). If so, you are welcome to join the SDG July Camp for free. Please note that places are limited for each course. You will be notified of your admission decision by the end of May.
So apply now before the deadline: May 8, 2022.
What to expect?
Once you receive a letter of acceptance, you are welcome to join the online collaboration space with peers from around the world. Please be aware that we will be using the application "Lark", through which events such as ice-breakers and virtual coffee breaks will be held before the course officially starts. The coursework will be delivered through Lark as well.
You are expected to work in groups of 5 or 6 in discussions and projects with students from different cultural backgrounds. At the end of the camp, there will be a closing ceremony, where students will be invited to reflect and highlight their experience at the camp.
You are likely to meet and work with interesting people, make friends and expand your worldview. Have fun!
Course Overview
Title: Towards Sustainable and Resilient Cities
Date: July 4-24
Credit: 2 (32 credit hours)
Course Description
Buildings and infrastructures cost more than 50% non-recycled resources and energy in the lifecycle, having non-recoverable impacts on the Earth. It is of necessity to understand and implement the concept of sustainability. Meanwhile, urban cities are facing the unprecedented challenges posed by climate change effects, e.g., frequent occurrence of extreme weather and disaster. City resilience has become never more urgent nowadays. This module aims to provide students with an understanding of the environmental and resource implications of construction activity within the context of sustainable development and city resilience. It considers the theoretical and methodological basis of approaches designed to quantify the impacts associated with choices made at different stages of the construction life cycle, as well as tools designed to evaluate sustainability and resilient performance. By completing a real-life project, students should demonstrate the ability to develop rational ideas and methodologies to fulfil the required performance in a holistic manner with justification.
Course Component(s)
Mode of Teaching: Synchronous seminars, workshop and project sessions.
Type: Hybrid teaching including seminars, tutorials and discussion.
Learning Outcomes
To develop understanding on sustainability and resilience and their relation to urban design.
To identify the key challenges and factors that have influences on the sustainability and resilience of cities.
To understand the interdependence amongst the key influence factors.
To develop a holistic methodology in achieving an optimal trade-off by considering varieties of constraining factors.
To familiarise the latest theory and technology in city sustainability and resilience leading to novel research ideas.
Instructor
Dr. Jian Yang, Deputy Dean (Undergraduates & International) of the School of Naval Architecture, Ocean and Civil Engineering, Tenured Professor in Civil Engineering at Shanghai Jiao Tong University, has over 20 years of experience in teaching, research, and consultancy at various universities in both U.K. and China. He is a Fellow of the Institute of Civil Engineers (FICE) and a chartered member of the Institute of Structural Engineers (MIStructE). He serves on several international and national professional committees and sits on the editorial boards for 4 international peer-reviewed journals. In his present role, he is leading a team of 30 researchers primarily focusing on research in the field of sustainable and smart construction and digital innovations. He is the PI of over 30 grants and has published nearly 200 peer-reviewed journal papers attracting more than 2000 citations.
Assessment
Group performance and contribution: 30%;
Poster: 10%;
Group presentation: 40%;
Final report: 20%
Contact
Yang Jian: j.yang.1@sjtu.edu.cn
Yanping Wu: wuyanping@sjtu.edu.cn
Title: Economy, Development and Security in the Belt and Road Initiative: Between Relational and Rules-based Governance
Date: July 1-8

Session 1: July 1, FRI, 12:00-14:00 (GMT+8)
Session 2: July 4, MON 8:00-10:00 (GMT+8)
Session 3: July 4, MON, 12:00-14:00 (GMT+8)
Session 4: July 5, TUE, 8:00-10:00 (GMT+8)
Session 5: July 5, TUE, 12:00-14:00 (GMT+8)
Session 6: July 6, WED, 12:00-14:00 (GMT+8)

Session 7: July 7, THU, 12:00-14:00 (GMT+8)

Session 8: July 8, FRI, 12:00-14:00 (GMT+8)

Credit: 1 (16 credit hours)
Course Description
This course introduces students to the UN Sustainable Development Goal (UNSDG) 16 (Peace, Justice and Strong Institutions) within the context of ongoing rule of law efforts amongst participating nations in the Belt and Road Initiative. It covers various governance strategies to promote those reforms in the realm of economic relations, development finance and security management. It offers a fresh insight into how relational governance continues to play an important role towards rule-based governance strategies. In addition, it pays particular attention to the underlying factors and relationships that determine whether or not international norms dealing with economic, development and security relationships can gain root, and thus, the likelihood that those norms will govern their relationships in the long-term.
Course Component(s)
Mode of Teaching: Synchronous + Recordings
Type : Lecture + Discussion
Learning Outcomes
Critical thinking, cross-cultural exchange, global citizenship
Course-specific Restrictions
English proficiency (oral and written)
Instructors
Prof. Dr. Matthias Vanhullebusch is a professor of international law at the KoGuan Law School of Shanghai Jiao Tong University and a visiting professor in various training programmes organised by the International Committee of the Red Cross across Asia. He has been a Visiting Scholar at the Geneva Academy (2018), the Oxford Institute for Ethics and Law of Armed Conflict (2019) and the Asia-Pacific Centre for Military Law, University of Melbourne (2020).
Prof. Dr. Wang Heng is a professor and co-director of University of New South Wales' Law & Justice's Herbert Smith Freehills China International Business and Economic Law (CIBEL) Centre (Sydney, Australia), the largest centre in this field outside China. He is also a co-director of the Tsinghua-UNSW Joint Research Centre for International Commercial and Economic Law. Prof. Wang has been recognized domestically and internationally for his contributions in the fields of international economic development and Chinese law.
Assessment
Short essay: 100 %
Contact
Matthias Vanhullebusch: matthias.vanhullebusch@gmail.com
Tianqi Zhou: zhoutianqi@sjtu.edu.cn
Title: Internet Law and Ethics
Date: June 21, 23, 28, 30, and July 4, 5 (13:00-18:00, GMT+8)
Contact Day(s) and Time(s): 3-4 hours in the afternoon. (The exact time will be based on the time zones where the students are in and will be scheduled for the most convenient of the majority.)
Credit: 2
Course Description
The development of the Internet and, more recently, Internet-based applications such as Facebook, Weibo, Twitter, Whatsapp, WeChat, Spotify, Uber, Didi Taxi, Airbnb have generated new types of communications between individuals across the globe. The rise of the internet has disrupted many aspects of our society, including law. Courts, policymakers, and law enforcement officials around the globe are struggling to resolve the clashes, both by adapting existing legal remedies and by developing new ones.
This course will examine the effect of the internet on varied areas of legal doctrine, including intellectual property, technology related ethics, privacy, jurisdiction, contract, collective enforcement of consumer protection in the context of digital economy, Internet and manipulation of public opinion, information cocoon and national education. It also considers specialized internet regulations such as intermediary liability regimes, platform regulation, new challenges for the policymaking regarding the sharing economy. This course will explore how China (and for a comparative law analysis also the United States, European Union, and other countries) are currently responding to the new challenges and are likely to respond in the coming years.
The broad topics we'll be examining will include:
Introduction: Overview of IT Law
Session 1: Personal data protection and privacy
Session 2: Market regulation and labor protection problems brought about by the rise of the sharing economy
Session 3: The internet and technology related ethics problems
Session 4: Internet, Entertainment and Sports Law
Session 5: Google's challenge to the existing law regime
Session 6: Empirical research on statutory damage, the IP enforcement and the trade war
Session 7: The right to be forgotten
Session 8: The problem of the emerging social credit system in China
Session 9: AI and the Law
Session 10: Illegal Cyber Attacks, Cyber Violence and Cyber Fraud
Session 11: Legal Issues Related to Cross-border Data Transmission
Session 12: Internet and the Protection of Minors
Session 13: The impact of Internet on the System of Copyright Law and its Countermeasures
Course Component(s)
Mode of Teaching: Synchronous
Type: Lecture + Discussion
Learning Outcomes
Through the introduction, discussion and research of current problems arising from the collision of information technology and existing law systems, students who have successfully completed this subject will have:
strengthened understanding and application of SDGs, such as innovation, peace and justice;
enhanced ability to read the language of law, to explore new problems and solve new problems;
better professional skills in the new relevant law markets of information and technology law;
systematic knowledge of law in this emerging field, broader horizons for research in these new fields.
Course-specific Restrictions
Have at least basic knowledge in law.
Chief Instructor:
Dr. jur. Chenguo Zhang (Coco), LL.M., is an Associate Professor at the KoGuan Law School of Shanghai Jiao Tong University and holds the chair of Oriental Distinguished Professor of Shanghai. She is an affiliated research fellow at the Centre of European Law and Politics, University of Bremen, and the Max-Planck Institute for Innovation and Competition, Germany. She graduated from Tsinghua University, China (Bachelor of Law) and Frankfurt University (Master and Ph.D.), Germany. From 2013 to 2018, she taught intellectual property (IP) law at the University of Bremen and led a research project in innovation, competition, and cross-border conflict resolutions.
Joint Instructor:
Prof. Jyh-An Lee is a Professor and Executive Director of the Centre for Financial Regulation and Economic Development (CFRED) at The Chinese University of Hong Kong Faculty of Law. He has been a faculty member of the CUHK EMBA program since 2018. Professor Lee also coaches the New Ventures Legal Team, a clinical support group collaborating with the University's Pre-Incubation Centre for startup companies. He was the LLB Programme Director and Assistant Dean for Undergraduate Studies from 2019 to 2021.
Assessment
Class participation (group discussion and questioning): 30%;
Presentation (analyzing selected cases from perspectives of Rechtsdogmatik and comparative law): 70%.
Contact
Chenguo Zhang: zhangcg25@sjtu.edu.cn.
Yiwei Ge: geyiwei@sjtu.edu.cn
Title: War and Peace
Date: June 20 – July 6
Contact Day(s) and Time(s): Mon/Wed/Fri, 9:00-12:00 (UTC+8)
Credit: 2
Course Description
Why do countries fight? When do wars terminate? How do states avoid military conflict? All of these questions call for well-thought-out answers as the world is still far from being peaceful, just and inclusive. For too many people living in fragile and conflict-affected countries, safety and security, equality and opportunity, and just and lasting peace remain as elusive as ever. The course, echoing the call of SDG NO.16 (i.e., Peace, Justice, and Strong Institutions), aims to first inspire students to analyze causes of conflict, and second innovate them to investigate solutions of conflict resolution and peace maintenance. Specifically, students will examine deep roots of violence around the world or in a specific region of interest, reflect on the consequences of armed conflicts, and seek superior institutional arrangement to promote peaceful and inclusive societies for sustainable development. This course, by surveying the scholarly literature on war and peace at an introductory level, will give students a critical understanding of the most important features and dynamics in world politics, and the central problems of war and peace. The course will provide students with an opportunity to assess the state of knowledge in the field, identify new questions and approaches, and formulate knowledge-based policies and strategies.
Course Component(s)
Mode of Teaching: Mostly Synchronous
Type: Lecture and Discussion
Learning Outcomes
Professional knowledge on war and peace theory
Analytical skills for understanding war at present and in history
Independent, critical, and strategic thinking
International exposure and empathy
Certificate for participation in the program and award for excellence in the project
Instructor
Ruolin Su is an Assistant Professor of International Relations in the School of International and Public Affairs, Shanghai Jiao Tong University. She received her Ph.D. degree in Political Science from the University of Pennsylvania. Her research focuses on international security, foreign policy analysis and political psychology. Her work appeared in many prestigious academic journals. She also has rich teaching experience in international security and international relations theory.
Assessment
Attendance: 30%;
Group presentation: 60%;
Final program summary: 10%
Contact
Ruolin Su: ruolinsu@sjtu.edu.cn
Lili Shen: lilishen@sjtu.edu.cn
Title: Poverty and Mental Health
Date: June 6-27
Contact Day(s) and Time(s): Mon/Wed, 6 times in total.
Credit: 2
Course Description
Does poverty only mean a shortage of food and material possessions? How does it associate with the mental health of different populations, such as females, working class, and sexual minority? Is the widespread gig economy, labelled with freedom, autonomy, and self-determination, a cure or a toxicant for poverty? And, what can technologies do to combat poverty and protect the mental health of the population living in poverty?
Drawing on cases in different countries, this course will lead students to explore the answers to these interesting and significant questions. Instructors will introduce some baseline frameworks, utilizing insights from psychology, sociology, and social policy. Based on these frameworks, students with different academic backgrounds are supposed to form several seminar topics that relate with Sustainable Development Goals (i.e., No.1, No.2, No.3, and No.10) set by the United Nations. After taking the course, students are expected to get a fuller picture of poverty problems in the world as well as how they are dealt with by governments.
This course encourages meaningful intra- and inter-group interactions. Students of different academic perspectives form study groups, and each study group will explore solutions to one specific poverty problem.
Course Component(s)
Mode of Teaching: Synchronous
Type: Lecture, tutorial, and seminar
Learning Outcome
Intercultural communication competence enhancement;
Basic facts of poverty and how it is dealt with by governments in the contemporary world;
The associations between poverty and mental health among different populations, such as females, working class;
Classic analysis perspectives of the problem from Sociology, Psychology, and Social Policy;
A rare opportunity to use your own academic perspective to form a solution to one specific poverty problem.
Instructor
Dr. Fan Yang is an associate professor in the School of International & Public Affairs, Shanghai Jiao Tong University. His research interests are mainly on social welfare policies and practices in China. In the past five years, with the support from the National Science Foundation of China and Shanghai Municipal Government, he conducted fieldwork in urban Shanghai on its social assistance policies, in rural areas of Central China and border areas of Western China on the development of left-behind children, and in urban and rural areas of Central and Eastern China on the long-term care system. These research experiences have transformed into more than 40 academic and media publications.
Assessment
Attendance: 30%;
Group presentation: 60%;
Final program summary: 10%
Contact
Fan Yang: fan_yang86@sjtu.edu.cn
Xinyi Hu: huxinyi@sjtu.edu.cn
Title: Philanthropy Development
Date: June 20 – July 15
Contact Day(s) and Time(s): Tue/Fri, 9:00-11:30 (UTC+8)
Credit: 2
Course Description
Why do people give and help others? Are there some people who are more caring versus more selfish? If so, are they born that way or are these qualities teachable? How do prosocial traits and behaviors change across the lifespan? What happens to the brain and body when people give and help? Which situations increase or inhibit helping behaviors? This course will cover the broad landscape of the different philanthropy literature on giving-related traits, motives, and behaviors. It will include readings from developmental, biological / neuro, personality, social, cross-cultural, and health philanthropy. Students will leave with a comprehensive understanding of the philanthropy of giving time, money, and care to others.
Because of the applied nature of much of the research discussed in the class, students will develop an understanding of empirical research methods and different interpretations of various methods (e.g. correlational versus longitudinal versus experimental). This course will also help them to be comfortable in designing empirical research towards philanthropy development. The course will facilitate student groups to develop empirical research projects towards philanthropy development.
Course Component(s)
Mode of Teaching: Synchronous/Asynchronous
Type: Lecture and Discussion
Learning Outcomes
Develop and practice critical thinking skills.
Develop and practice the ability to synthesize and summarize large amounts of information.
Increase exposure to and comprehension of published empirical research.
Give a broad overview of research on philanthropy development of various types of giving behaviors.
Increase comfort and skill with verbal presentations and designs of empirical research.
Instructor
Dr. Yuan Tian is an assistant professor in the School of International & Public Affairs, Shanghai Jiao Tong University. She received her master's and doctoral degrees from the Lilly Family School of Philanthropy at Indiana University, which is the top academic program of philanthropic studies. Her research focuses on a variety of philanthropic development including corporate social responsibility, charitable giving, volunteering and informal helping. Her research has been published in many high-quality academic journals. She also has rich experience in teaching both philanthropy and research methodology.
Assessment
Attendance: 30%;
Group presentation: 60%;
Final program summary: 10%
Contact
Yuan Tian: yuantian@sjtu.edu.cn
Tianqi Zhou: zhoutianqi@sjtu.edu.cn
Title: Malaria Control — the Millennium Struggle between Human Beings and Infectious Diseases
Date: July 4-15
Contact Day(s) and Time(s): Mon/Tue/Wed/Fri, 9:00~10:40 (UTC+8)
Credit: 1 credit
Course Description
Malaria is an infectious disease with the highest mortality rate in the world. Mankind has been struggling with it since ancient times. However, WHO's goal of clearing it has not yet been reached, and there is a rebound trend in the past two years. This course covers the discovery and development history of malaria, the prevention and control of vector mosquitoes, as well as the main drugs research and development, and their clinical application on malaria. Artemisinin is the best drug for the treatment of malaria resistance. The combination therapy based on artemisinin drugs is also the most effective and important means for the treatment of malaria. In recent years, with the deepening of research, more and more other functions of artemisinin have been found and applied. However, the supply of artemisinin is unstable and the price fluctuates.
This course introduces the history of malaria transmission, vector mosquito prevention and control and the research and development of malaria drugs, such as the biosynthetic regulation and production of artemisinin, so that students can understand the harm of malaria and the urgency of malaria control, explore the methods to ensure the continuous, stable and low-cost supply of the anti-malaria drug artemisinin, and stimulate students to think about the strategy of eradicating malaria. Through the study and discussion of this course, students will have a new understanding of malaria and the current situation of malaria control, fully understand China's efforts and contributions to the global anti-malaria cause, and deeply think about the best strategy of global malaria control for the benefit of all mankind.
Course Component(s)
Mode of Teaching: Synchronous
Type: Discussion
Learning Outcomes
Understand the harm of malaria to human health and the current situation of malaria with a high infection and mortality rate in the world, recognize the importance and urgency of malaria control, master the control approaches of malaria vector mosquitoes, and the research and development of main drugs for curing malaria.
Understand the molecular mechanisms of the anti-malaria drug artemisinin biosynthesis, its transcriptional regulation, transport, hormone signal induction and related aspects, as well as understand the synthesis, production status and application prospect of artemisinin.
Through the study and discussion of this course, participants will learn the skills of discussing, negotiating, arguing and reaching compromise and consensus with peers of different cultural and disciplinary backgrounds.
Instructors
Professor Kexuan Tang has been awarded the "ChangJiang Scholar" title. As the director, he is in charge of both the Plant Biotechnology Research Center and the SJTU-Fudan-Nottingham Plant Biotechnology R&D Center (FSN). The centers have developed the mature and efficient extraction, analysis and metabolic engineering platform for a variety of Chinese medicinal plants (Artermisia, Catharanthus, Salva) and have been committed to the study on the antimalarial compound artemisinin for more than 20 years.
Associate professor Qifang Pan and Associate professor Yuliang Wang, as core members in Plant Biotechnology Research Center and FSN, focus on studying the functions and metabolites of Chinese medicinal plants and Chinese herbs medicine, and have undertaken several undergraduate professional and international courses independently.
Assessment
Group discussion and presentation: 50%;
Final course thesis/poster: 50%
Contact
Qifang Pan: panqf@sjtu.edu.cn
Title: The Urban Management for Port Cities in the 19th and 20th Centuries
Date: June 20 – July 7
Contact Day(s) and Time(s): Mon/Wed/Fri, 17:00-19:45 (UTC+8).
Credits: 2
Course Description:
This course aims to answer the question of how modern port cities managed themselves in the 19th and 20th centuries and created an intercultural sphere for global inhabitants. The core of this course focuses on East Asian port cities which were opened by the "unequal treaties" with the foreign powers in the mid-19th century. The opening of the port cities in East Asia also provided the world with an access to settle down in these treaty ports and provided China, Japan and Korea with an opportunity to observe and learn from the West. Because of the cultural gap between the East and the West, the port cities naturally built up settlements and concessions for dividing various communities. The design of which could decrease the potential tensions between ethnicities or nationalities but it could not stop the following issues of globalisation, such as the spreading of diseases, crimes, pollution, etc. Thus, these port cites then had to work out solutions for communicating different concessions and settlements.
The other focus of this course is to bring in specialists who study other continents' port cities, such as in North America and Continental Europe, and to provide students with a comparative perspective for advanced knowledge of the urban issues shared by all port cities. This course then focuses on the shared issues, such as cultural preservation, migration, crimes, diseases, pollution, inflation, etc., in American and European port cities. Thus, Professor Lockley and Professor Purseigle are invited to demonstrate their knowledge about port cities in North America and Europe. Students can then understand how the shared challenges affected global port cities in the 19th and 20th centuries.
Course Component(s)
Teaching mode: Synchronous
Type: Online lecture + Group discussion + Group project
Learning Outcomes
Students will acquire comparative viewpoints toward modern and contemporary urban issues and an adequate understanding of solutions.
Course-specific Restrictions
Full-time undergraduate students of all disciplines from universities around the world are welcome.
Instructors
Chihyun Chang (张志云): Professor of International Trade History, Department of History, Shanghai Jiao Tong University, also Senior Research Fellow of Bristol University and Project Professor of Tokyo University, studies empires' trade, diplomacy and finance in east Asia during the 19th and 20th centuries. His 3rd monograph project investigates Republican China's financial and monetary consolidation whilst performing China's financial obligations to foreign powers. In addition, he is also applying spatio-temporal GISystem to historical personnel studies, such as the B & C class war criminals and the maneuver of Chinese Customs' employees throughout China. He teaches "The Introduction for Sinology & Chinese Studies" and "The History for Modern China's Foreign Relations". He is the author of Government, Imperialism and Nationalism in China (2013) and The Chinese Journals of Lester Knox Little: The Eyewitness of China's Revolutions and Wars (2017).
Qian Du (杜骞): Her research began in her master's program in Architectural Restoration and Rehabilitation at the Polytechnic of Turin, where she also completed her PhD studies in Cultural Heritage. The PhD thesis is about the conservation and renovation of traditional mountain villages. From 2012 to 2013, she worked at the Chinese Academy of Cultural Heritage (Beijing). From 2014 to 2016, she worked with Italian architect Andrea Bruno (Torino). Since the end of 2016 she works at the International Research Centre for Architectural Heritage Conservation – Shanghai Jiao Tong University. Her research focuses on conservation theory, techniques of restoration and the application of GIS in built heritage conservation.
Tim Lockley: Professor of American History and Chairman of the History Department at Warwick University, studies the pre-colonial and post-colonial history of North America and the West Indian Islands. He teaches "Mapping England's Atlantic Empire" and "Slavery and Slave Life in the American South 1619-1865". He is the author of Military Medicine and the Making of Race: Life and Death in the West India Regiments 1795-1874 (2020) and Welfare and Charity in the Antebellum South (2009).
Pierre Purseigle: Director of International Mobility of the History Department at Warwick University. Purseigle's research and teaching agenda have been driven by a strong commitment to the comparative and interdisciplinary study of warfare and urban catastrophes in the nineteenth and twentieth centuries. His work to date has mainly focused on the European and global history of the First World War and on the urban experience of modern warfare. From the local to the transnational, he endeavours to combine different scales of analysis and to engage with a range of disciplinary perspectives. He is the author of Mobilisation, Sacrifice et Citoyenneté. Des communautés locales face à la guerre moderne. Angleterre (2013) and Le Monde Britannique, 1815-1931 (2010).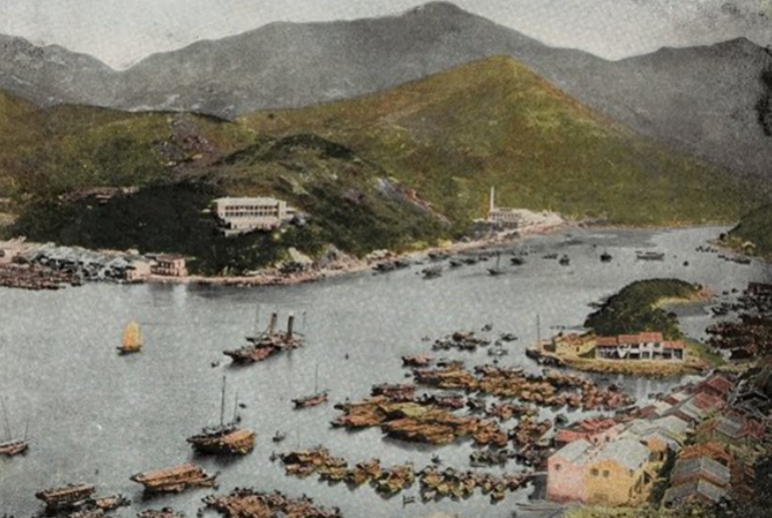 Assessment
Attendance: 10%
Class performance: 10%
Group Presentation: 40%
Group Report: 40%
Contact
Chihyun Chang: chihyun@sjtu.edu.cn
Qian Du: qian.du@sjtu.edu.cn 
Tim Lockley: t.j.lockley@warwick.ac.uk 
Pierre Purseigle: p.purseigle@warwick.ac.uk 
Yunlei Li: yunleili@sjtu.edu.cn
Title: Traditional Medicine and UN Sustainable Development Goals
Dates and Times: June 22, 29, and July 2, 6; 14:00-17:40 (UTC+8)
Credit: 1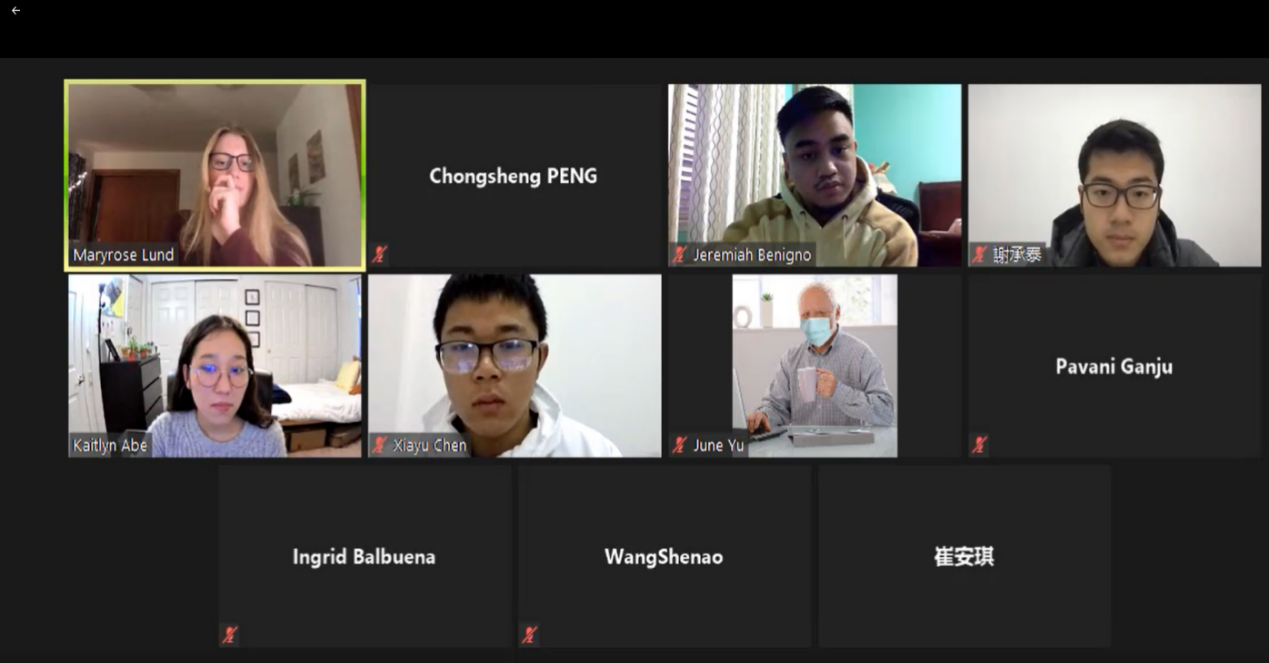 Course Description
The course "Traditional Medicine and the United Nations Sustainable Development Goals" will enable participants to collaborate online. Chinese and international students will attend online lectures by the instructor that cover UN SDGs and will be divided into groups. Each group will choose a medicinal plant from a given list, create a group e-poster and discuss the connection of this medicinal plant to the principals of the SDG of the project: SDG 3 Good Health and Well-being. Under the guidance of the teacher, students will explore how this medicinal plant may address additional SDGs and global issues. Some examples of additional SDGs would be, but are not limited to, SDG 1, SDG 8, SDG 10, and SDG 15. Students will need to explain why and how the additional SDG(s) can be addressed.
Learning Objectives
Students will be able to examine the use of plants and herbs in traditional Chinese medicine and analyze their functions.
Students will be able to relate the use of medicinal plants with UN SDGs and learn how they may help advance these objectives.
Students will be able to identify similarities and differences in cultural perspectives on medicinal plants through online collaboration.
Chinese and international students will be able to work collaboratively as a group to create a shared product.
Learning Outcomes
Students will have a better understanding of global challenges and UN SDGs.
Students will develop shared international perspectives on medicinal plants and UN SDGs through collaborative online learning.
Students will develop and improve intercultural competence skills.
Course Component(s)
Method of Instruction: Synchronous
Type: Lecture in the first week, presentation in the final week, and online discussions during the remaining times.
Who is this course intended for?
Undergraduate and/or graduate students who are interested in traditional Chinese medicine and/or UN SDGs.
Course-specific Restrictions
No specific restrictions. However, students majoring in medicine, pharmacy, biology, chemistry, and agriculture may feel more familiar with the course contents, although this is not definite.
Instructor
Dr. Peng Chongsheng is an associate professor at the school of pharmacy at the Shanghai Jiao Tong University. He received a Bachelor of Science Degree in Traditional Chinese Medicine, Master of Science Degree in Pharmacy, and Doctor of Science Degree in Natural Product Chemistry. His major field of research is revealing the mysteries of traditional medicine using chemical and biological techniques, as well as analytical instruments, such as UPLC-Q-TOF-MS/MS, NMR, etc. In addition to scientific research, Dr Peng teaches courses to both undergraduate and graduate students. The course, "Traditional Chinese Medicine and Chinese Culture", designed by Dr. Peng himself, has been taught globally to over 200,000 students though online learning platforms such as CNMOOC, Zhihuishu, and Coursera. Dr. Peng advocates a hybrid learning model for both domestic and international students. During 2016 and 2018, he also taught summer courses through the Massive Open Online Courses (MOOCs) format. Lastly, Dr. Peng has integrated United Nations Sustainable Development Goals (UN SDGs) into his courses through collaboration with researchers and faculty at the University of California, Davis. His efforts have received praise in both China and the United States.
Grading/Assessment
Attendance: 20%
Group Project Plan: 10%
E-poster: 50%
Group Presentation: 10%
Reflection: 10%
Contact
Chongsheng Peng: cspeng@sjtu.edu.cn
Yahui Li: liyahui0602@sjtu.edu.cn
Course Title: Net Zero-Carbon Fuels
Date: June 20 – July 7
Contact Day(s) and Time(s): Mon/Tue/Wed/Thu, 16:00-19:00 (UTC+8)
Credit: 2 (32 hours)
Course Description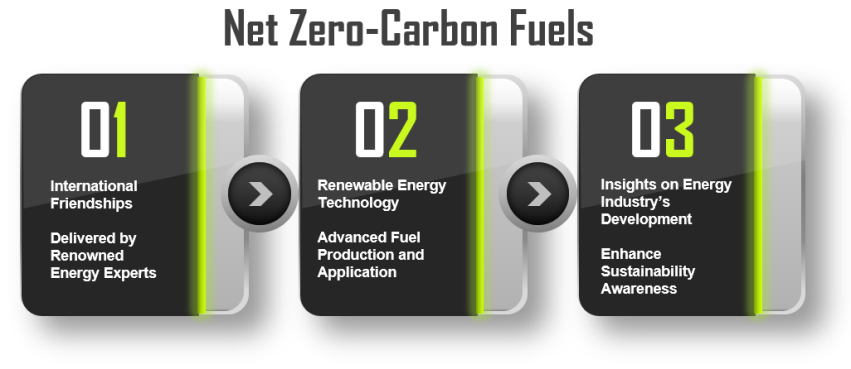 As nations bind together to tackle global climate change, one of the urgent needs is the energy sector's transition from being fossil-fuel reliant to embracing sustainable carbon-free solutions. Through a multi-national collaboration, this course aims to introduce a redefined perspective of fuel utilisation for the power and transportation sectors, placing emphasis on alternative fuels derived from renewable resources that are essential contributors to the goals of carbon neutrality. Some of the low or zero-carbon fuels such as hydrogen, ammonia, biofuels and emerging low carbon fuels adaptable to current or new energy systems will be explored in the context of production, utilisation, economics and sustainability. The impacts of future fuels on the environment, resource availability and social well-being need to be holistically considered and supported by diverse solutions, in alignment with the Sustainable Development Goals of Affordable and Clean Energy (SDG 7) and other related SDGs as put forth by the United Nations. From this course, the students will grasp the broad concept of alternative fuel production, application and challenges faced in moving towards a net zero-carbon society.
Syllabus: Net Zero-Carbon Fuels (SDG Summer Course 2022).pdf
Course Component(s)
Teaching mode: Synchronous
Type: Online lecture + Group discussion + Group project
Learning Outcomes
Upon completion of the course, the students will be able to:
Describe the roles of alternative fuels for power and transportation sectors in the context of carbon neutrality in China and relate to the sustainable development goals.
Describe the production process, potential application and limitations of alternative fuels in the context of power and transportation sectors.
Assess the impact of alternative fuel usage on the local resources, society and nation in alignment of the sustainable development goals
Each student will receive an E-certificate from Shanghai Jiao Tong University. The credits (2) are transferable depending on the credit arrangements policy of the student's university.
Course-specific Restrictions
Full-time undergraduate students of all disciplines from universities around the world are welcome.
Participants are required to attain a passing mark of ≥60, attend 70% of the course live online (including the final day presentation) to be eligible for the graduating E-certificate.
Refer to the detailed schedule attached to ensure your availability for the course before registering.
Limited slots are available. Participants will receive a confirmation email if the registration is successful.
Course Instructors
Agustin Valera-Medina is a Professor at the Cardiff School of Engineering, U.K. He has participated as PI/Co-I in 29 industrial projects with multinationals including PEMEX, Rolls-Royce, Siemens, Ricardo, Airbus, and BP, attracting approximately £11.2M in research. He has published 181 papers (h-index 26), 48 of these specifically concerning ammonia for power. He has supervised 28 PhD students, 9 on ammonia-combustion related topics. Prof. Valera-Medina led Cardiff's contribution to the Innovate-UK "Decoupled Green Energy" Project (2015–2018) overseen by Siemens and in partnership with STFC and the University of Oxford, which aimed to demonstrate the use of green ammonia produced from wind energy. He is currently PI of the project SAFE-AGT (EP/T009314/1, £1.9M) to demonstrate the use of ammonia as an efficient gas turbine fuel. He leads the combustion work package of the H2020 project FLEXnCONFU (884157), a €12.7M project conceived to demonstrate ammonia power in large turbine engines. He is also PI and co-I of projects related to ammonia for transportation, propulsion, and heat/cooling (including OceanRefuel, MariNH3, Dock2Dock, Ammonia Optimization, Ammburn, etc.). He has been part of various scientific boards, chairing sessions in international conferences and moderating large industrial panels on the topic of "Ammonia for Direct Use." He supported the preparation of two Royal Society Policy Briefings on "Green Ammonia". He is currently chair of the "Combustion and Emissions" working group of the Ammonia Energy Association, and co-Director of the Green Ammonia Working Group UK. He is the main author of the book 'Techno-economic challenges of ammonia as energy vector' (Elsevier).
Dr. Jo-Han Ng is an Associate Professor and currently the Head of Research at the University of Southampton Malaysia, after relinquishing his previous duties as the Head of Academic Quality & Innovation, Director of the Foundation Programme and Head of Quality Assurance. He obtained his Bachelor of Mechanical Engineering (First-class Honours) and PhD from the University of Nottingham. His research interests cover renewable fuel productions, chemical kinetics of transesterification reaction, combustion reaction mechanisms, biodiesel lubricity, CFD simulation of diesel engines, and energy-water-food nexus for sustainability. As such, he considers himself a Green Engineer (or Greengineer as he would like to call it) as they link to green technologies. He also serves as an Associate Editor for Carbon Neutrality (Springer) and two other journals. He is also a Fellow of the Advance Higher Education Academy (UK) and previously served the faculty by providing training to new academics as the USMC Leader of Postgraduate Certificate for Academic Practice. Dr. Ng has published over 80 original peer-reviewed research articles (h-index 22), involved in 18 research grant/industrial projects and won 33 awards including from SEAMEO (ASEAN), Royal Society of Chemistry (UK), TORAY Foundation (Malaysia), World Federation of Scientists (Switzerland), Autoliv (Sweden-USA) and Elsevier (Netherlands).
Dr. Chong Cheng Tung is an Associate Professor at the China-UK Low Carbon College, Shanghai Jiao Tong University. He holds a bachelor's degree in Aeronautical Engineering from Universiti Teknologi Malaysia, and a PhD in the field of Energy & Fuels from University of Cambridge, UK. He has published 135 SC I papers with h-index of 33 and over 3500 citations, 5 highly cited papers and two research books. He is listed as the Top 2% researcher in the world (2020, 2021) in the Stanford University's Scientist List. He has participated in over 15 research projects as PI/Co-PI related to the area of fuel and energy, gas turbine, biomass and waste valorization. Dr. Chong has won over 30 research awards, among them are Royal Society-Newton Advanced Fellowship, PYRO ASIA Young Researcher Award and ASEAN Science Diplomat Award. His innovation "Catalytic Microwave Pyrolysis Technology for Climate Positive Environment, CLYMATE+" was listed as the finalist of the global Omnipreneurship Awards 2020: Sustainability Branch. He has served as the editorial board member of FUELS (MDPI), guest editors of ENERGY (Elsevier), Journal of Biotechnology (Elsevier) and Jurnal Teknologi, and review editor of Frontiers in Energy Research. He serves as the board member of the 6th and 7th International Conference on Low Carbon Asia, a Scientific Committee Member of 1st Symposium on Ammonia Energy.
Assessment
Attendance: 20%
Assignments: 40%
Group Presentation: 40%
Contacts
Agustin Valera-Medina: ValeraMedinaA1@cardiff.ac.uk
Ng Jo-Han: J.Ng@soton.ac.uk
Chong Cheng Tung: ctchong@sjtu.edu.cn
REFERENCE: https://global.sjtu.edu.cn/en/studyatSJTU/SDG
Shanghai Jiao Tong University is one of the founding members of the Global MOOC & Online Education Alliance, you might also be interested in…